Our Flexible Solutions.
We understand that there are various ways you might want to enhance your agency's training and that there is no such thing as a one-size-fits-all solution. At V-Academy, we work with you to build a training vehicle that fits your needs.
Our Approach
Whether you're interested in our TMS, utilizing our team of instructional designers to build your training program from the ground up, or selecting our top-quality pre-developed courses, we support you and your department through the entire implementation process.
Ways we assist you in launching your online program:
Partner with well-known industry experts who serve as course authors
Apply consistent instructional design using interactive elements and quality control throughout all presentations and support materials
Deliver content through our cloud-based Training Management System (TMS) to provide anywhere/anytime access to training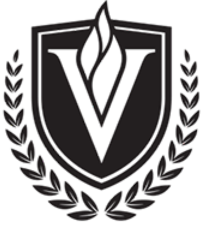 Create Your Own Course
It's as easy as 1-2-3
As a complete training solution, V-Academy lets you easily build custom courses to meet your departmental needs. Our intuitive model of Prepare, Attend, and Certify makes it simple to turn slideshows, documents, and other materials into fully functional courses.
Custom Course Creation
V-Academy can assist you to develop new courses or update your existing training to meet your department's needs. After all, training development involves more than just presenting. To be effective, training must be structured in a way that ensures not only learning retention but the ability to apply the information in scenarios that officers will encounter in the field.
By utilizing V-Academy to help with your custom course development, your department will:
Reduce development time and speed deployment to officers in the field
Ensure that training content flows directly from the learning objectives
Effectively place evaluation items where they will check knowledge acquisition
Create course assessments that evaluate the officers ability to apply the lessons they've learned
Facilitate actual change in performance in the work setting
Regardless of the subject matter,
V-Academy's instructional design team can assist you at whatever level is needed to effectively improve officer performance in the field.
For more information on V-Academy's custom course development, contact us today.